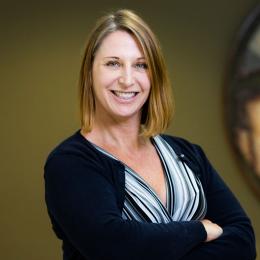 Julie Mitchell has served as Director of the Biosciences Division at Oak Ridge National Laboratory since January 2019.

Mitchell was previously a tenured professor of mathematics and biochemistry at the University of Wisconsin-Madison. Her research has focused on projects at the interface of quantitative and biological sciences. Her group develops predictive models for protein structure and interaction.

Mitchell earned a Ph.D. in mathematics at the University of California at Berkeley, and a B.A. in mathematics at San Jose State University. She was assistant principal scientist at the San Diego Supercomputer Center at the University of California, San Diego, before joining UW-Madison.

In addition to science and leadership, Mitchell is interested in public policy for science and has completed the Leadership Seminar in Science and Technology Policy from the AAAS and a short course from the Science and Technology Policy Academy. She is currently an Oppenheimer Science and Energy Leadership Program fellow.